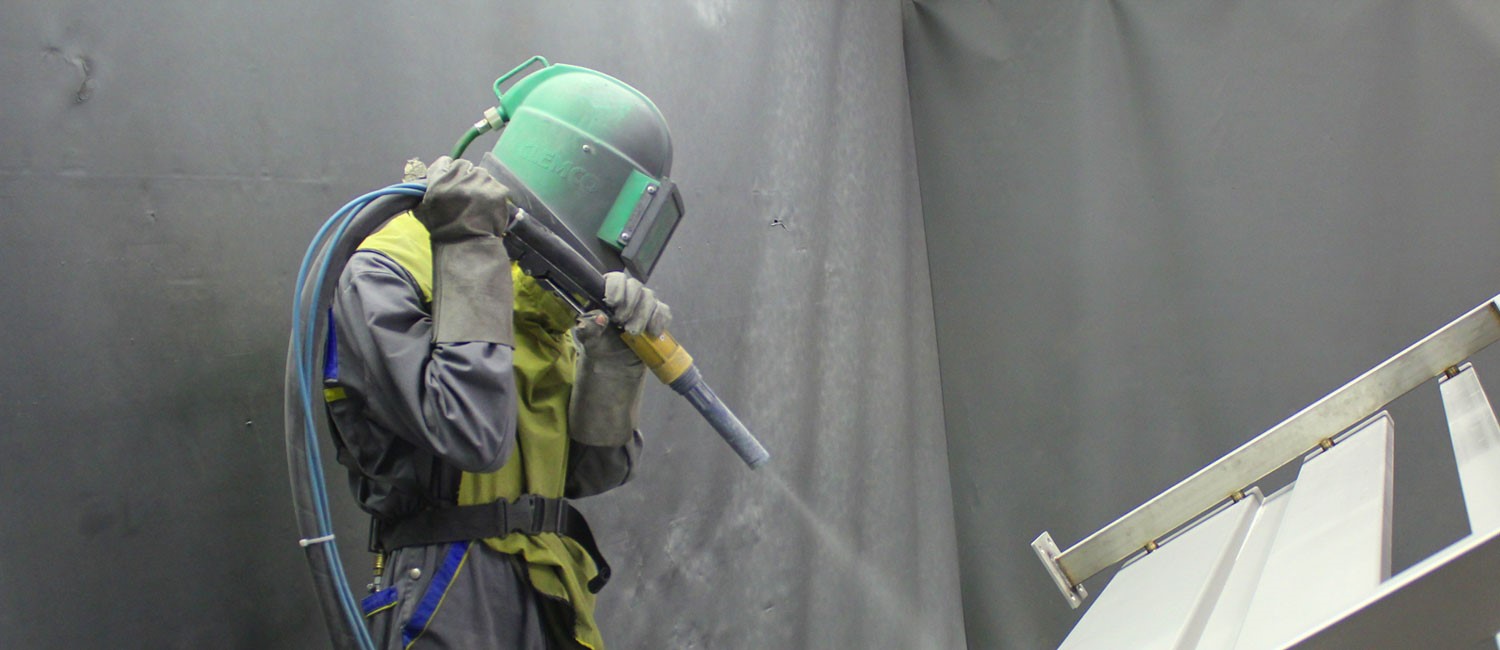 Blast Cleaning...
Steel shot blasting is the most widely used process for cleaning, stripping and improving a metal surface. The grade or size of steel shot will determine the ultimate finish achieved on the surface of the metal. The rough texture of the chilled iron steel shots we use allows for paint to adhere to the surface more easily.
Painting…
When it comes to painting we offer a perfect finish, Expertise, investment and breadth of service. We can work to any paint specification and techniques you require utilising our years of knowledge. Our experience and resources mean that we handle a variety of paint specs, including paint type, number of coats, Preparation between coats and of course finishes. We have our own paint inspectors that can make detailed reports on your job throughout the painting process and offer advice on materials best suited for your needs.
Finish and Quality…
Alexander Blast has an uncompromising approach to quality and service, all jobs whether a single unit, multiple items or large volumes are completed to standards fit for royalty. We offer our paint inspectors services at competitive rates to give a second eye to our finished work.
Why Use Us?
At Alexander Blast, we understand that you need speed, efficiency and flawless results with a fast turnaround. That's why we invest in the best facilities, equipment and professionals with outstanding skills, offering you the perfect partner, whatever the scale of your project.
Blast Examples...
Before...
After...
More about shot blasting…











Shot blasting is the perfect preparatory
operation for achieving the best surface
adhesion for your paint. Abrasive particles
are fired under total visual control of your
component in our blast chamber. The surface
is gently etched, removing surface
contaminants such as old paint, and rust
or mill scale.



For most applications, we use a chilled iron
grit, which gives a medium angular profile of
55-75 microns and removes oxides, rust and
scale from steel and castings.


We can blast to –

◦SA2 (good commercial blast)
◦SA2.5 (near white metal, thorough blast clean)
◦SA3 (white metal)